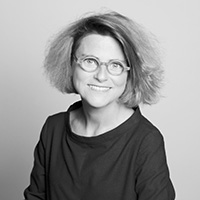 Marion
After graduating from Sciences Po and ESCP Business School, I spent the first years of my career working as an organisation consultant, I dedicated the following years to project management and customer team management at the Château de Versailles before finally joining Enza in 2018.
What do I like best about my job? Supporting teams undergoing transformation projects, providing them with the means to develop their modus operandi no matter what the working environment and creating their solutions with them step by step. My key principle: what others are drawn to… as more often than not, the best solution is a collective one.
My current role at Enza involves supporting the consultant team, enabling each of them to develop their strong consulting skills in relation to assignments, promotions, internally and in close proximity to clients. The aim then being for every consultant to be able to trace their own consulting pathway.