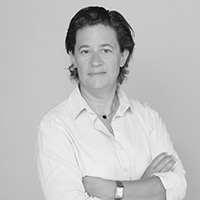 Céline
As a graduate of ISG Business School, I had the chance to complete a portion of my studies overseas. I learnt about coping strategies, how to deal with complex situations and developed a real appetite for an international life.
I chose consultancy for its varied workload and to acquire a diverse skillset. Once I had had a taste, I never looked back.
I am passionate about the mechanisms employed in mergers and the speed with which companies must evolve to keep up with change. I enjoy working hard as part of a team in order to map out alignment strategies or to develop the best tools. What motivates me? Trying to resolve problems, especially those to which there seems to be no solution.
Since the beginning of my career, I have developed a network of individuals with whom I enjoy working and exchanging ideas. I hope to continue to develop this resource by helping consultants grow in a manner that respects the qualities of honesty and humility.