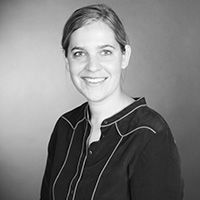 Caroline
Having studied at the Kedge Business School, I became a consultant almost by accident, as recent graduates from our School were always recruited in that area. However, once I discovered Enza, I was motivated to stay on.
Here I have met people who are curious, dedicated, who love their job and know how to pass on their expertise. But I've also discovered a firm which is expanding rapidly and offers every member of staff the opportunity to participate in that growth.
I am primarily involved in Banking and Insurance clients, supporting teams during major internal transformations. I enjoy supporting team members as they go about improving their tools or organisations but also identifying the meaning in the changes which are taking place.
Enza has a desire to develop its network in western France, I recently joined the Nantes office. This move represents a new chapter for me. I'm back closer to my roots and am rediscovering this dynamic and exciting region.